Mills Farm Plants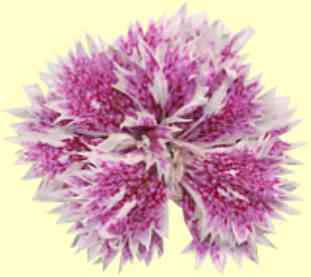 Welcome to
Mills Farm Plants, Mendlesham:
the home of scented garden pinks
and other perfumed plants.
We have one of the widest commercial collection of pinks (Dianthus) in the UK, including old-fashioned pinks, miniature pinks and latest introductions.
We are the home of the Mendlesham patio pinks: compact, repeat-flowering, scented little gems.
We offer a fantastic selection of strongly scented garden pinks, together with a range of other beautifully perfumed plants.
Need advice about our plants?  Want to know more about our mail order service?  We're knowledgeable, helpful and very friendly!  You can phone us on 01449 766425, or click here to e-mail us.
Our online shop
Here you'll find photographs and descriptions of all our plants available through the mail at the moment, and you can buy online and have them delivered to your door.  Why not go in and take a look?  You may find you're tempted….
Click here to visit our online catalogue
New for spring 2005: rambling roses guaranteed never to sucker
Our new range of rambling roses grown on their own roots, giving you a really vigorous, bushy rambling rose that can NEVER sucker.  Visit our online catalogue for pictures and descriptions.
What people have said about this website
"Thank you for your prompt attention, catalogue and excellent web site!"
"Great website. Easy to use, and I can almost smell the pinks."
"Your newsletter and your website are excellent. Thank you for such a welcoming and friendly approach to business."
"I want to congratulate you on your web-site – it is easy to follow and both friendly and informative."
"If only all the garden nursery sites were as informative and friendly as yours."
Contact Information
You can phone, write or e-mail us for catalogues and for information about our plants. 
Click here for an e-mail form. Telephone01449 766425Fax01449 766425Postal addressMills Farm Plants, Norwich Rd., Mendlesham, Suffolk IP14 5NQ.  Please note: we're open to visitors only by appointment for collection of orders.E-mail[email protected]Privacy PolicyPlease click here